We didn't exactly get a blizzard in Midland (although parts of West Texas did get just that), but it was nice to wake up to a snow-covered view on our day off. I suspect that the back yard horny toad – who, by the way, is attracting way more coverage lately than he merits – probably would disagree.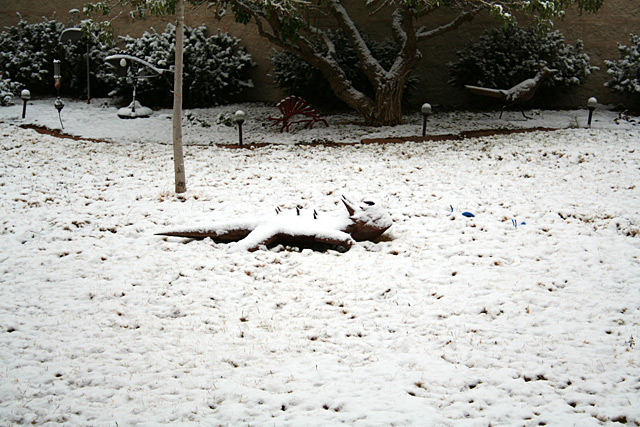 Since we don't get much snow in these parts, I like to try to get a few photos to illustrate how the phenomenon transforms our usual surroundings. Like, for instance, these pansies:
You did recognize the pansies, right?
The snow on the roof had begun to melt, and the water dripping onto the back porch persuaded me to grab my new macro lens, with the following result:
I have a feeling that the new lens and I are going to have some fun in 2013.