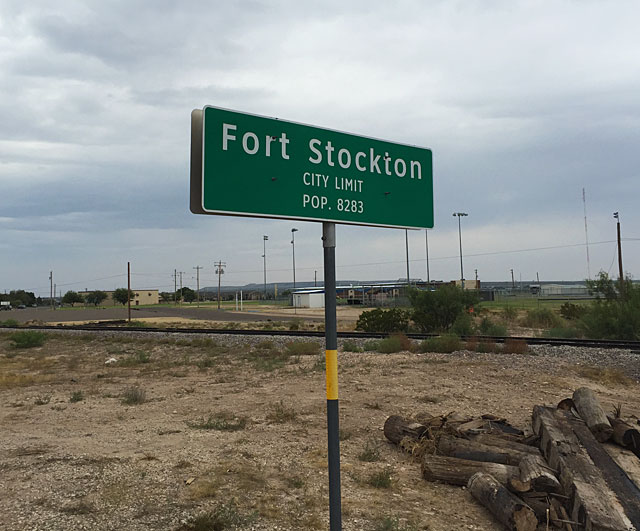 Next time you're in a small town, grab a camera and go for a walk. I'll wager you'll notice some details that are either missing in the city, or easily overlooked.
I did just that last Saturday in Fort Stockton. For those who aren't from this part of the country, that's the west-of-the-Pecos burg where I spent my [misin]formative years. I still have family there and so we're regular visitors. Here are some of the highlights of our three mile stroll.

The path less traveled is sometimes enhanced by the scent of creosote.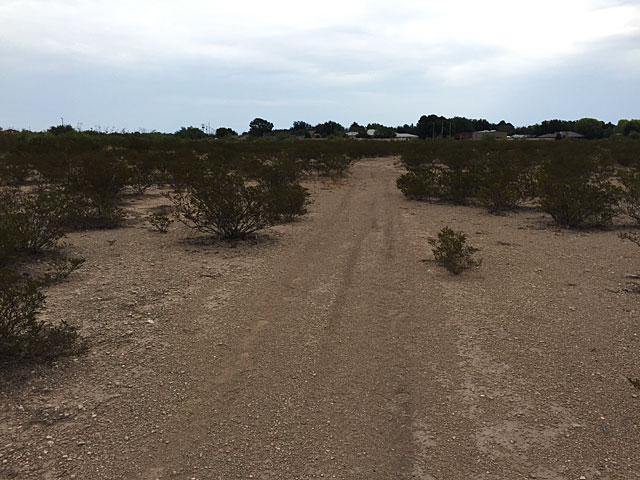 The irony of a buzzard constructed of scavenged parts wasn't lost on us.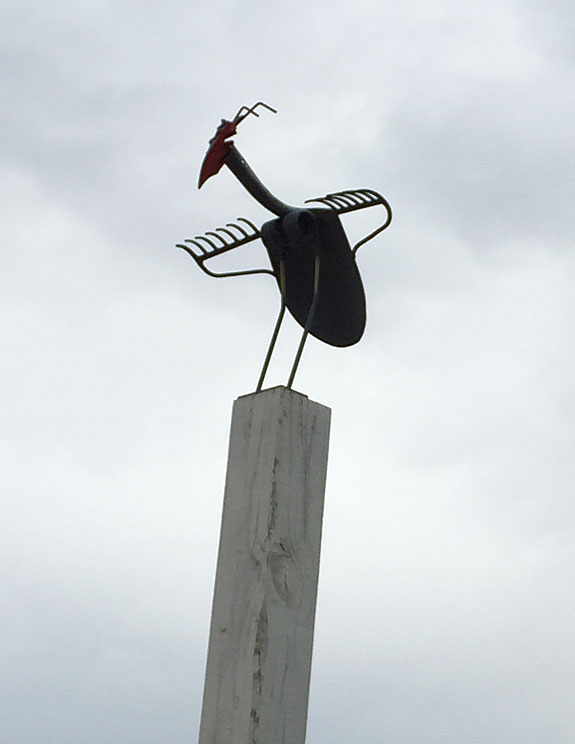 "As long as we're Romaining around, lettuce follow this trail…"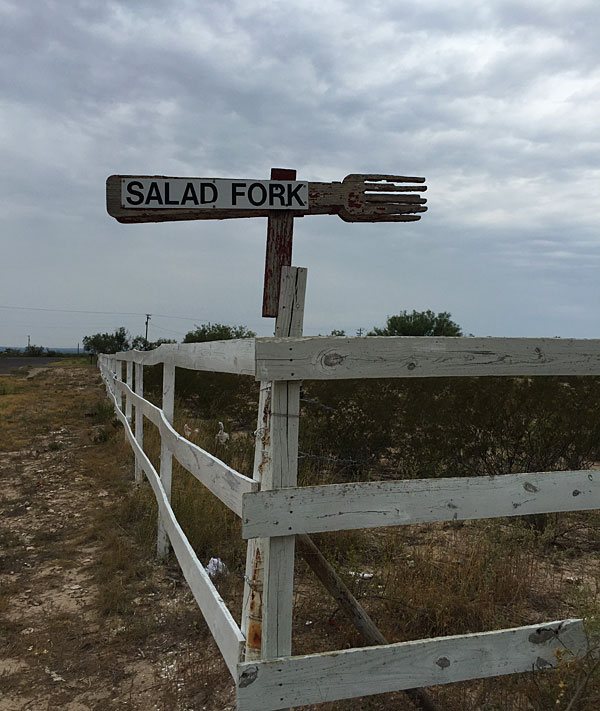 Red, white, blue…and purple sage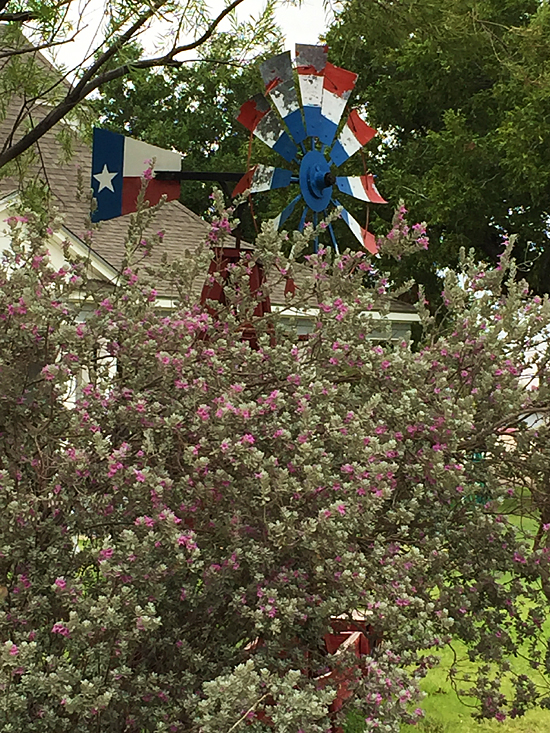 Someone steered him wrong

I mowed this yard when I was in junior high. It seems much smaller now. And quite a bit less grassy.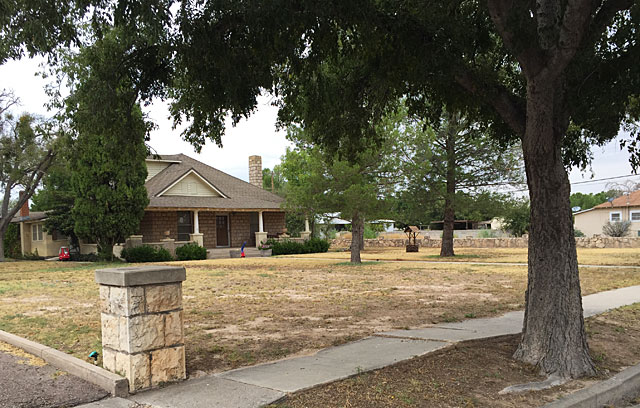 This ammonite shrine is as awesome as it is inscrutable. Note the petrified wood base.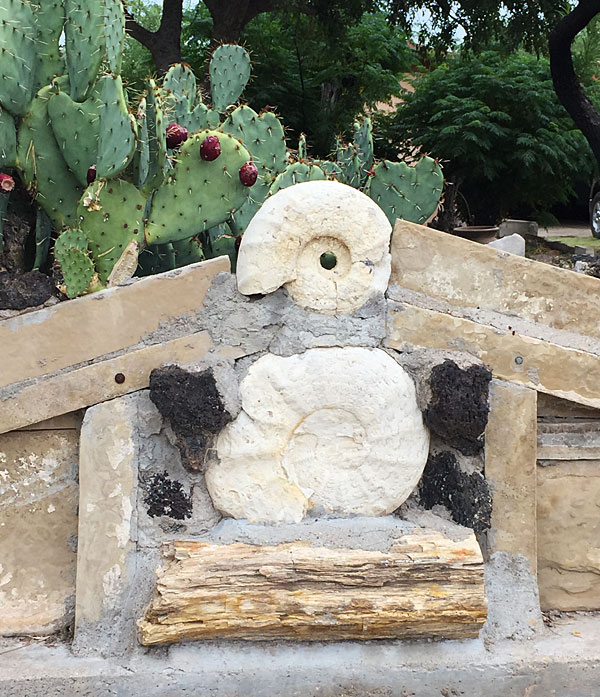 It's hard to see in this photo, but someone is having their asphalt-shingled roof painted. This house will be visible from the moon.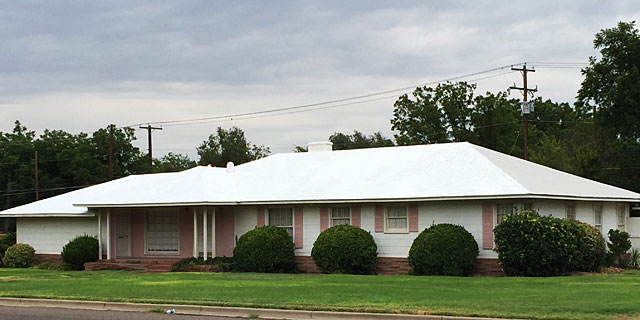 This is Comanche Elementary. My first grade classroom is somewhere in this photo; there are two more wings in back where I went to second and third grades. The school is now abandoned. I swear I had nothing to do with that.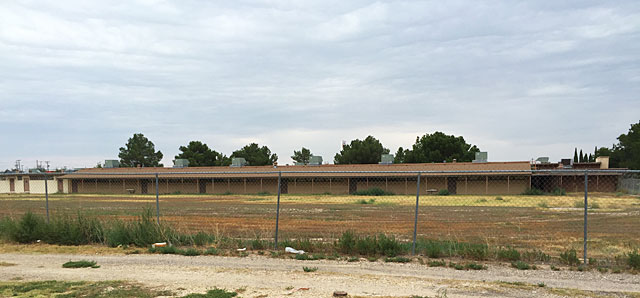 This is all that's left of the original playground equipment. Today, it would either be the subject of a lawsuit, or relocated to the Navy Seals training facility.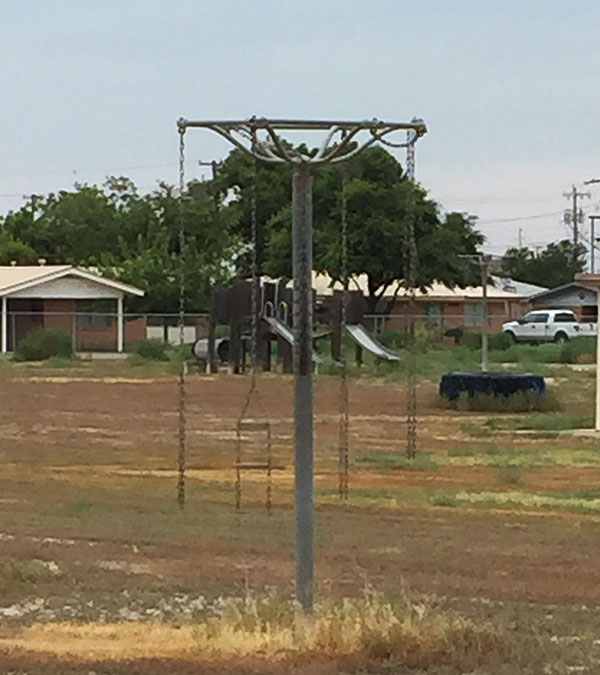 This palm tree has no business being so content in the back yard of the house I grew up in. It's outlived many other trees, gardens, people, etc., and proves that benign neglect is sometimes healthy.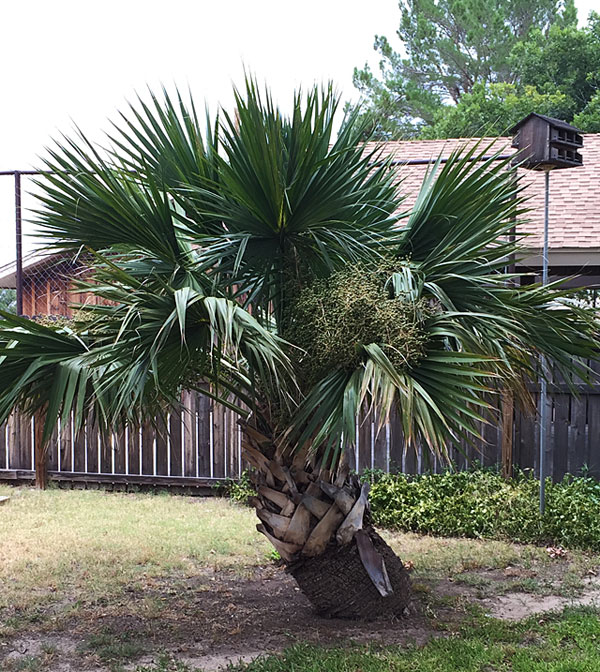 Addendum: Later, on the same day, we traveled down US 385 to Marathon and dined at the 12 Gage Restaurant, adjacent to the Gage Hotel. The route takes you through the Sierra Madera Astrobleme — which, I believe, is Latin for "big honkin' hole" — and past some of the prettiest scenery in the state. It looks desolate, and it is, but that doesn't mean it's not teeming with life. On the return trip, around dusk, we encountered the following wildlife:
Deer (some of which made the runty Hill Country specimens look like something you'd buy at Toys 'R Us);
Javelina;
Bullbats (aka Common Nighthawks, or more imaginatively, Goatsuckers) swarming to catch their insect dinners before total darkness fell (they have no echolocation capabilities like bats), and one of which fell prey to the windshield of our SUV (perhaps confirming that they have no echolocation capabilities like bats);
One very long — about the width of our vehicle — snake stretched across the highway;
and, last but not least, but perhaps most intriguing…
One wedding party standing in the middle of the highway so the photographer could shoot the bride and groom with the dramatic sunset at their backs.