Did you miss me? I've been berry, berry busy, working on a special pwoject to defeat those wascally wabbits, and it's finally finished. I pwesent to you the world's most time-consuming Anti-Bunny/Tumbleweed Gate: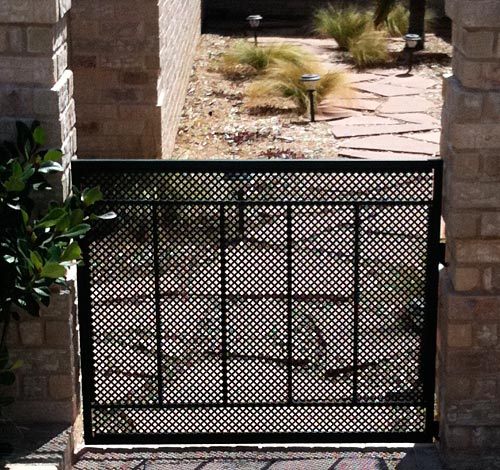 This gate took me approximately 18,000 hours to complete, with 463 discreet steps and 139 different tools (power and other), not to mention enough steel to build a suspension bridge over a decent-sized river. But that's not important; what's important is that my wife's ground cover will no longer be bunny food*, nor shall this section of our yard become the equivalent of the elephants' graveyard for tumbleweeds.
*Unless, that is, they learn to pole vault. And, frankly, I'm a bit worried about that prospect.