Note: This is an old timey blog post, the kind you might have read in the early Oughts, where people were still sharing interesting finds on the web. It's not done much anymore. I'm not sure why.
I've been accumulating links over the past few weeks, primarily from Twitter but also from some random exploring I've done on my own. Here are some of them you might find worth checking out.
There's a guy named Bob Buckter who paints ladies. It's not what you think. He colorizes Edwardian and Victorian houses, and the results are stunning. Here's a gallery of some of his work; the before-and-after comparisons are particularly striking. But the obvious question is…who do you get when the need for repainting inevitably rolls around?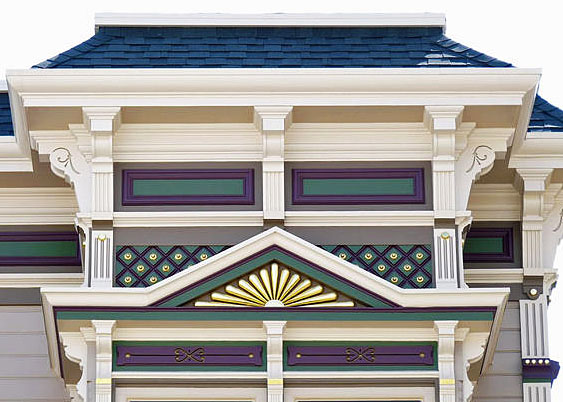 I mentioned Twitter above. Twitter gets a bad rap, primarily from people who either have never used it, or never figured out how to use it properly. Here's a hint: pick who you follow on Twitter according to your hobbies and interests. You might then be surprised at its usefulness. But enough of the soapbox; if you use Twitter, you might find tweetping.net interesting. Granted, it's a hipster website (do we really need to see worldwide Twitter activity in realtime?), but it's also a very pretty one. And the world needs more pretty websites.

Are you as shocked as I am that the interior of Africa has apparently not discovered the joy of the tweet? But see that pinpoint in West Texas? Guess who. Uh huh.