We recently returned from a vacation stay at Coronado, California (with an extended stopover at Las Vegas, but that's another story for another time). This was our fourth visit to Coronado, and we seem to be getting better with practice.
We stayed at the 1906 Lodge, a 17-room bed-and-breakfast named not for its address (which is actually 1060) but for the date of construction. It's a delightful place, within walking distance of just about everything on the island/peninsula/city (there's some confusion about how, exactly, we should refer to Coronado), yet far enough away from the main drag (Orange Avenue) that traffic noise is non-existent.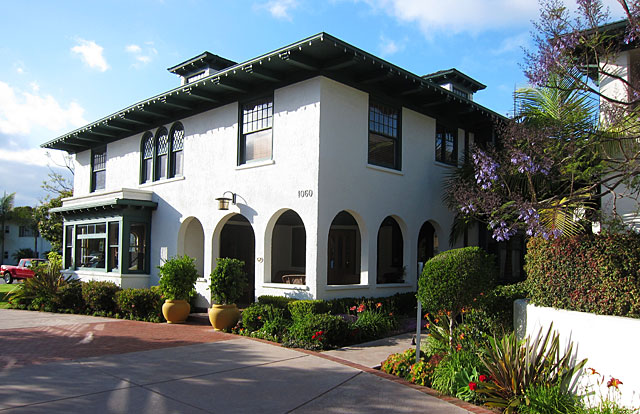 1906 Lodge
I'm planning on posting a more in-depth report of our stay (which I know you're dying to see, absent any accounts of oral surgeries done without anesthesia) but I wanted to start off with a video. On our last full day in/on Coronado, Debbie and I rented a tandem bicycle and toured the peninsula/city/island/whatever, and I recorded some of the afternoon on a GoPro camera attached to the handlebar. If you've never been to Coronado, you may not have a clear mental image of the beauty of the surroundings, and while the video doesn't necessarily do it justice, perhaps you'll get a feel of what we enjoyed every day of our stay. If nothing else, the Copland soundtrack might entertain and relax you.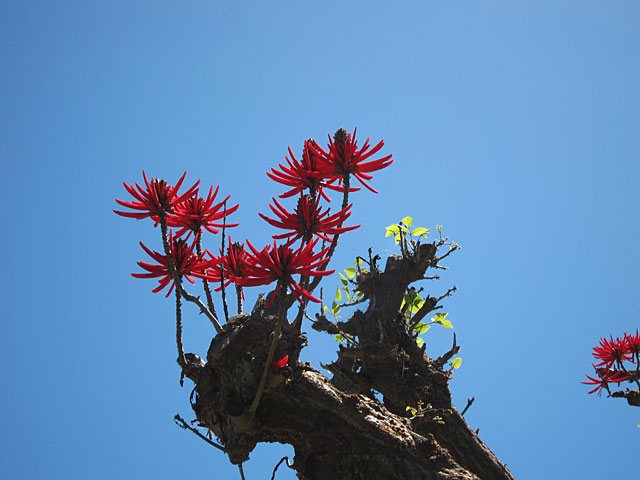 We have no idea what kind of tree this is.