It's a fairly frigid Christmas Eve here in the Texas Hill Country, but the skies are deep blue, the brutal winds have left for parts unknown, and we're anticipating a quiet weekend.
Speaking of anticipation, I had the rare foresight to put my new kindling splitter through its paces during the past month or so, and stocked up on firewood. The effort was worthwhile, as we've had a blaze going continuously through the day, both yesterday and today. Gas logs might be a lot less trouble, but I've never felt them to be as comforting and cozy as a wood fire.
It's been a while since I've posted some photos, and now seems like the right time to do that.
It's rare that it gets cold enough for long enough for the creek behind our house to freeze, but the past couple of days of low-teens temps, along with the drought that has caused the creek to stop flowing, provided the perfect conditions for that to happen. It's not as if we can go skating, but even a scrim of ice is unusual.
Speaking of ice…remember ice flowers? Sure you do, because I wrote about them almost five years ago. I hadn't thought to look for them this year, mainly because I figured the aforementioned drought had left the plant life from which this phenomenon springs too dry to produce the ice crystals. But after our run this morning, we noticed a pretty widespread assortment of crystallofolia. Here's a picture of one of those frigid floral fantasies: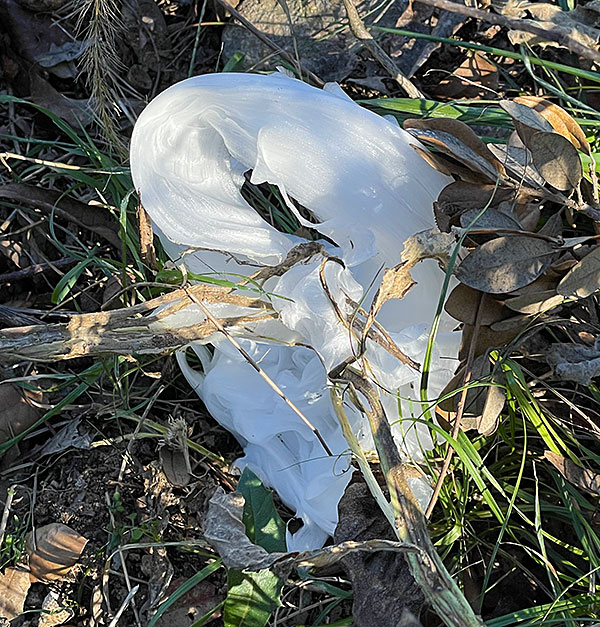 The recent temperatures in the near-single-digits have obliterated what little fall color we get to enjoy around here, but it was a different story only a couple of weeks ago. The following photo was taken from just behind our house: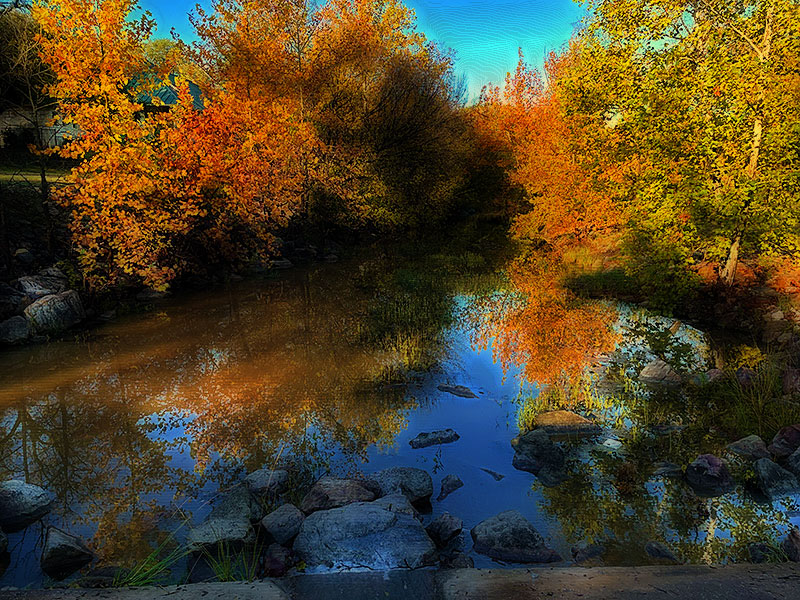 Here's another [highly-tweaked] scene from Pecan Creek about a half mile upstream from the preceding picture: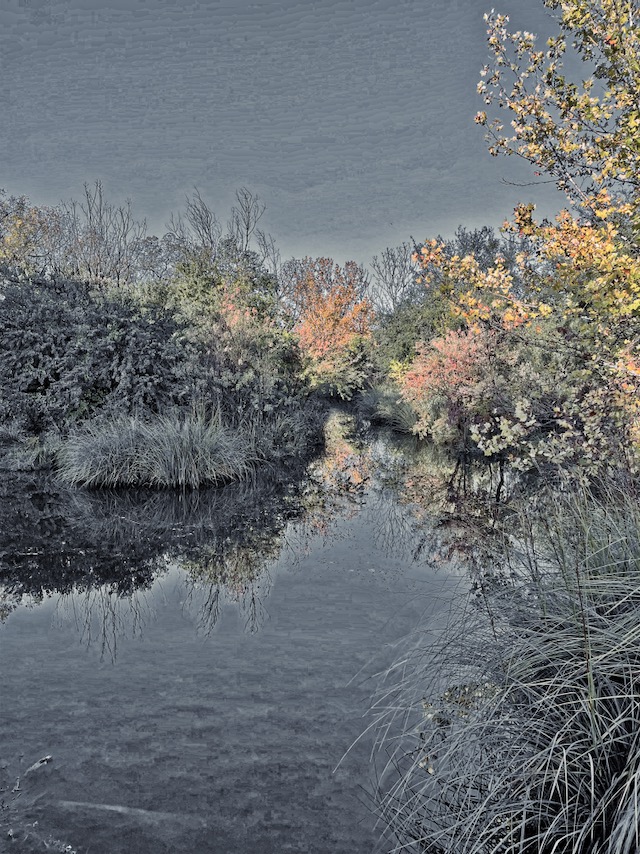 Our home is situated such that a line of trees and hills block our view of most sunsets, but when we're able to motivate ourselves to get out early, we're treated to some pretty terrific sunrises.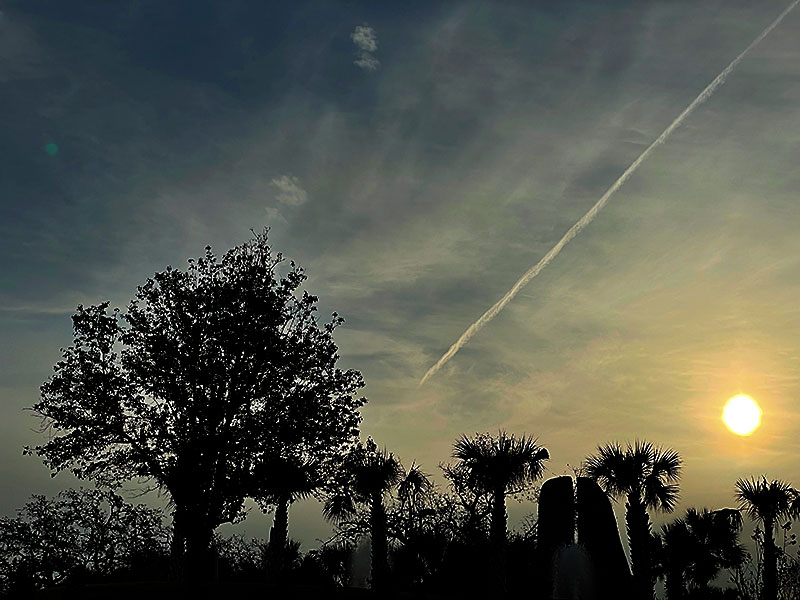 This is the first year I've become wise enough to understand that taking time to enjoy and capture photos of my surroundings in the middle of a run is A Very Good Thing. The next couple of pictures are examples of what that can lead to.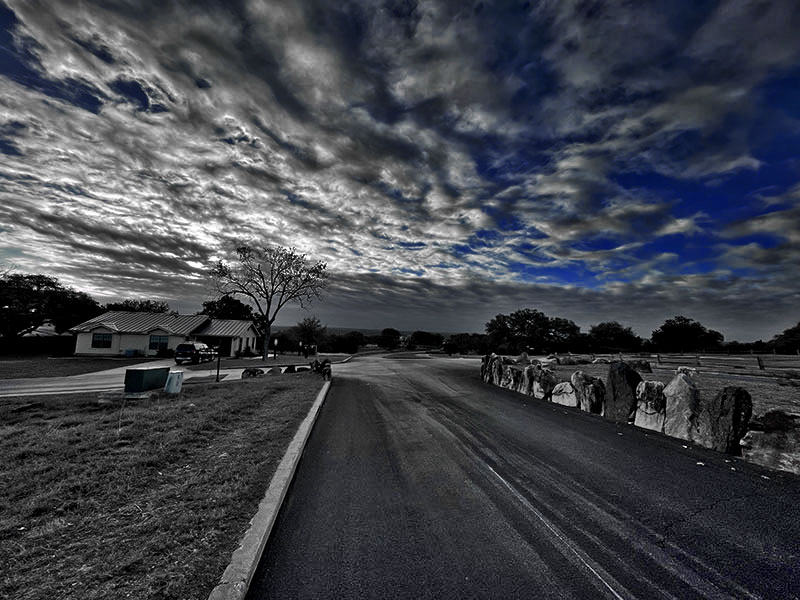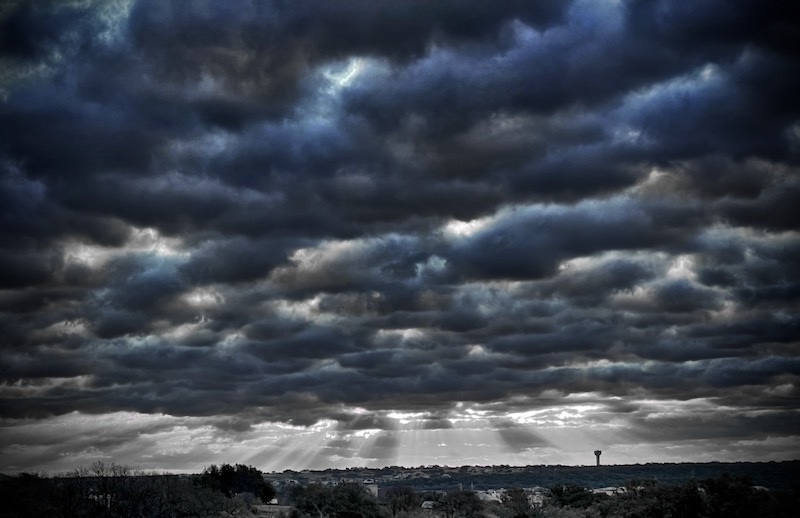 Nature can be pretty funny, sometimes. Here's a picture of a squirrel that's been frequenting our back deck. It's not a very good photo, because it's over-enlarged to highlight the fact that something has denuded much of the squirrel's tail. What might at first glance appear to be a stick laying on the deck is actually the end of the squirrel's tail.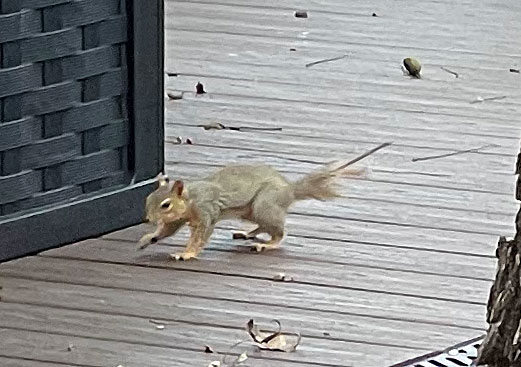 One of the odder scenes was the appearance of this rather large collection of ant mounds. Since I didn't have a banana with me, I included my foot to show the scale. I've since learned that these belonged to fire ants and they do this following heavy rainfall.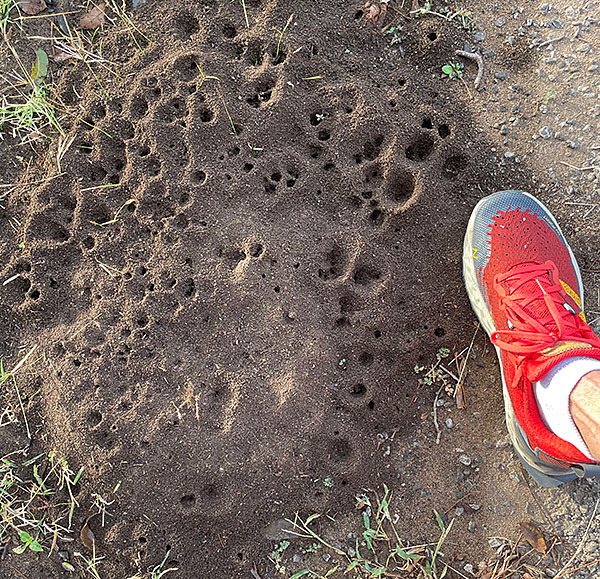 I suppose I could have dug down to see what I turned up, but I'd rather imagine that these holes connect the world of Morlocks to ours.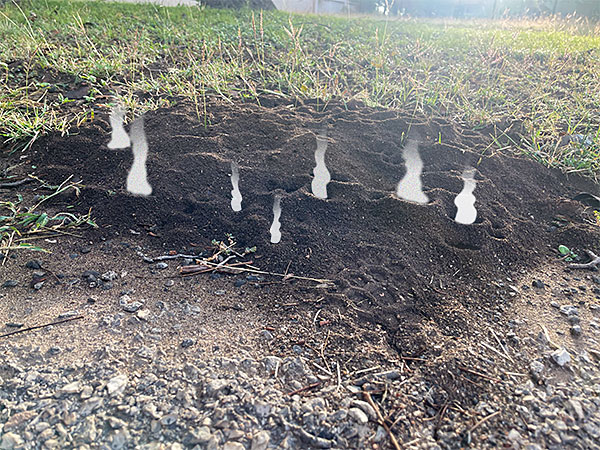 Feel free to add your own caption…