Alert Gazette readers will recall that in this post I referred to a new attraction called Reptilandia Reptile Lagoon, located on Highway 281 a mile or two north of Johnson City. This relatively new herpetarium — it opened in December, 2022 and parts of it are still under construction as of this writing — bills itself as a reptile exhibition and conservation facility. It also houses an "ethnographic museum" which showcases some artifacts that range from interesting to somewhat grotesque (we couldn't determine whether the shrunken head was real or not; let's assume it is). But we were there for the critters…and they did not disappoint.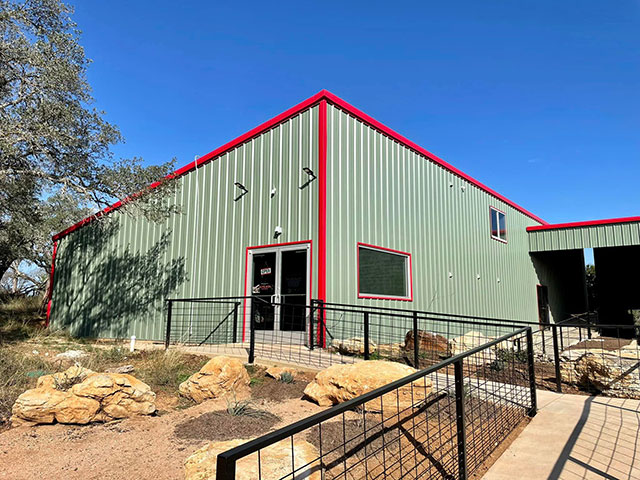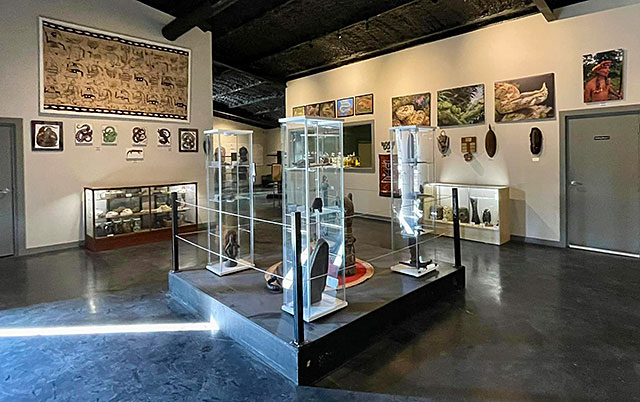 As I mentioned, part of the exhibits building is still under construction, but the exhibits — housed in the "Temperate Building" — that are available for viewing are quite impressive. There are 21 exhibits lining a long, dimly-lit hallway — the lowered lights reduce the glare on the glass, and presumably lower the stress level on the animals related to gawking onlookers.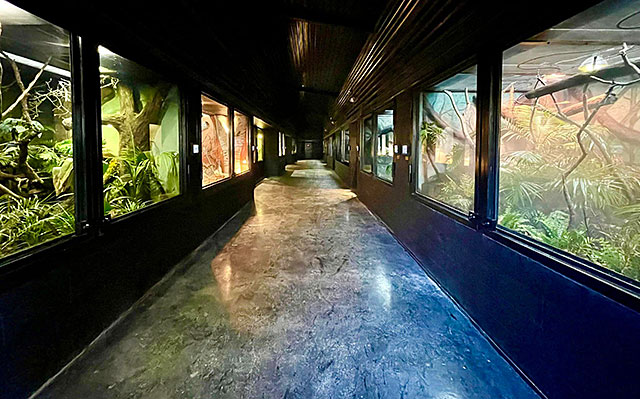 We did our share of gawking. According to Reptilandia's website, there are eight "distinct biomes" represented, and the attention to detail in the creation of those biomes is impressive and even beautiful. The herpetarium is clearly a work of passion for the creators.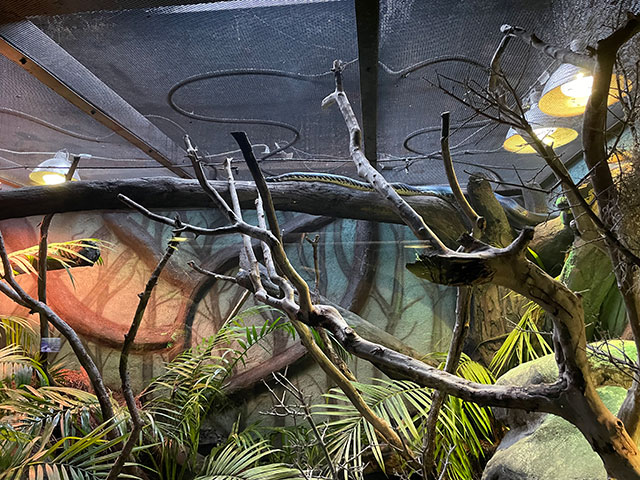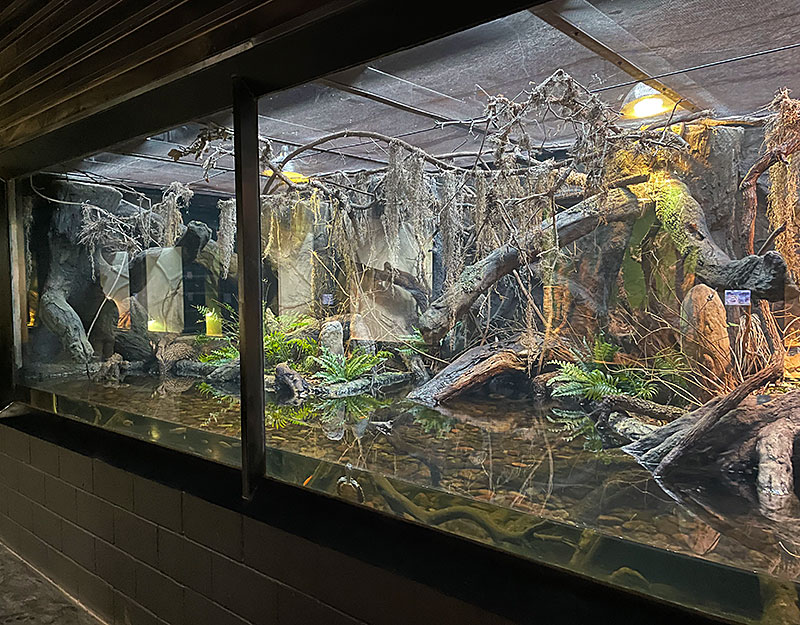 Some of the exhibits showcased lizards and turtles — some quite exotic — but the snakes were the attractions we came for, and there was a wide variety of serpents from across the globe, both venomous and non-venomous.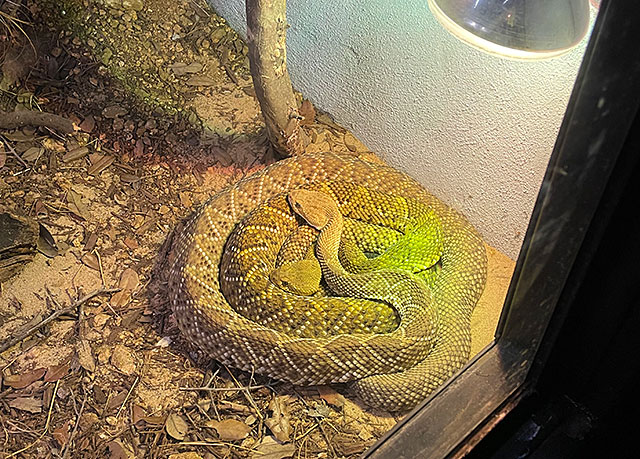 Each exhibit was accompanied by a full-color digital "information screen" that described the biome and the featured reptiles. Below is an example of the screen for the long-nosed viper, found only in Europe, and a photo of the viper itself.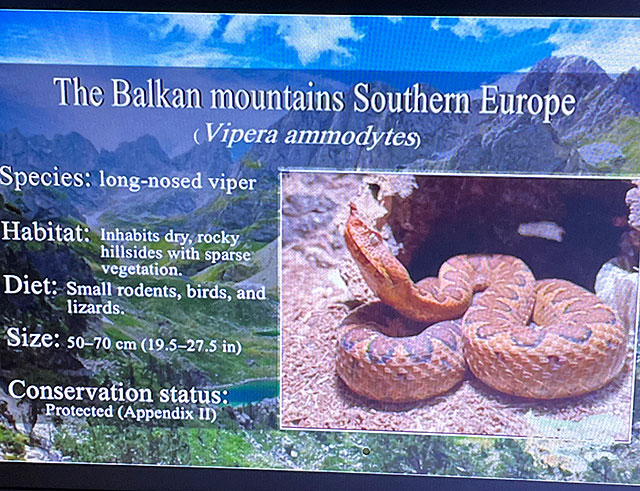 I can't recommend the Reptilandia zoo highly enough for anyone who is fascinated by these cold-blooded and important members of the global ecosystem. And the exhibits that are under construction appear to be equally impressive, showcasing some larger denizens of the reptile world. We're looking forward to the time the entire zoo is open for business.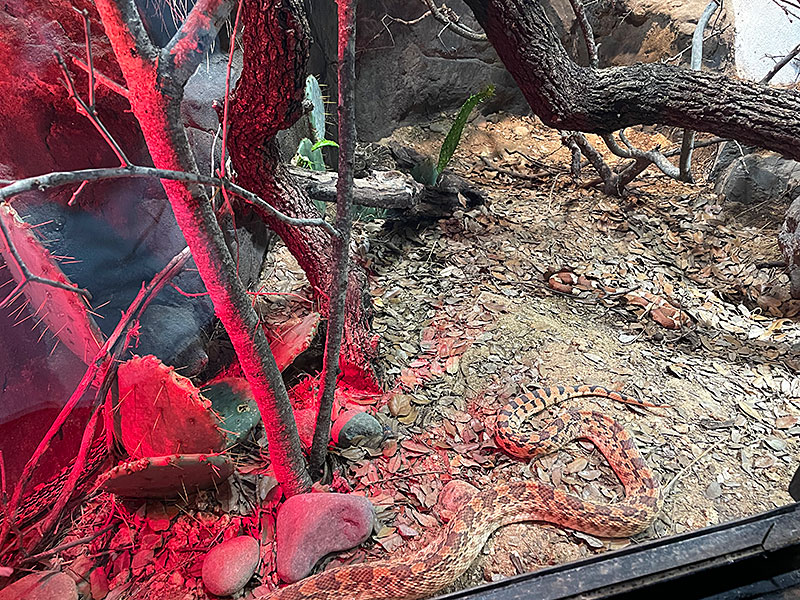 Reptilandia is currently open Friday-Sunday, 10:00 a.m. – 5:00 p.m. It's located at 1859 N US Hwy 281, Johnson City, TX 78636. Admission is $10/person; children under 3 admitted at no charge. The zoo also offers memberships at various levels to help support its conservation efforts.