If you live pretty much anywhere in Texas other than the far western part of the state, you're probably experiencing one of the best seasons for bluebonnets in years. Here in the Hill Country the landscape is blanketed with what appears to be an infinite number of the state flower, thanks to some timely rainfall this winter and a warm early part of the year.
Funny thing about bluebonnets, though…they're not always blue. Here's what I mean: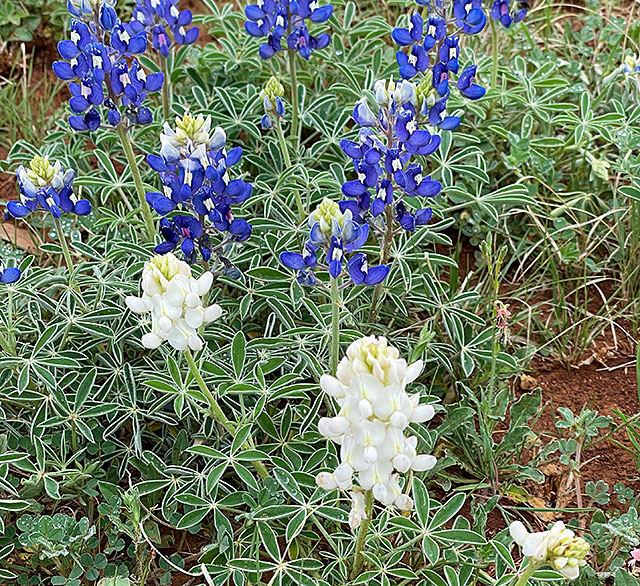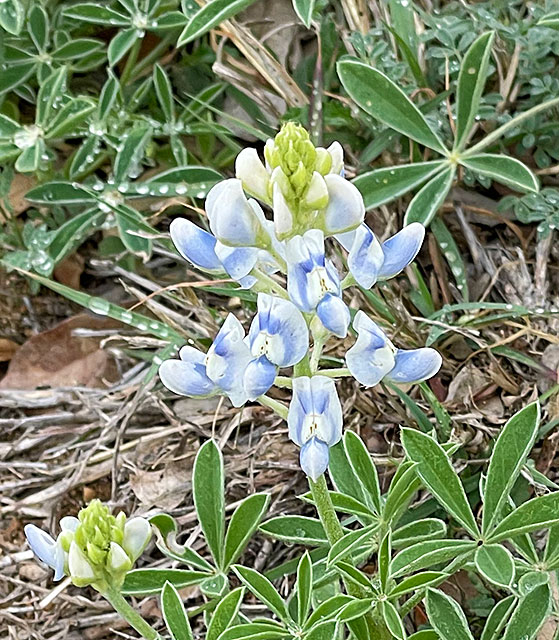 The top photo shows a couple of snow white bluebonnets, and the next picture is of a flower that seems to be undecided about what its final colors will be. Both of these examples were found among large fields of the more typical flowers. This is an interesting article explaining why this occurs (spoiler alert: those crazy genes!).
That article also mentions the maroon variety developed by the mad scientists at Texas A&M. There's at least one house in Horseshoe Bay that proudly cultivates the maroon variety in their front flowerbed.
Note that in both of the photos shown above, the five-leafed plants crowded around the blooms are simply bluebonnets that have yet to flower.
One of the cool things about bluebonnets is that they thrive in poor soil that would otherwise stymie other plants. Of course, I guess they're technically weeds — cattle won't eat them — but that description is subjective and borders on blasphemy.
Anyway, our neighborhood and the street leading into it are hosting quite a display this year, as the following photos attest.