Day one of The Project started out with an afternoon with the cutoff saw: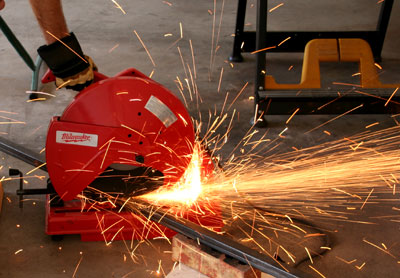 This was the result: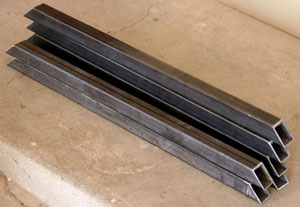 It doesn't look like much, but after a bit of welding those pieces of steel became the top and bottom of the main framework of The Project.
The cutoff saw is the fastest and most precise way to cut steel tubing, rods, and flats down to the right sizes. Unfortunately, the angle adjustment indicator on my saw isn't all that precise and so the angled ends never quite match like they should. I'd be better off just butting the straight cut ends together, but I keep hoping I'll learn the secret of getting a good miter cut. It didn't happen today.
Fortunately, this isn't a project that will be judged on its aesthetics and as long as enough steel meets steel in the corners to get a decent weld, it'll be fine.