We're deep into the Christmas shopping season and some of you have been asking for gift hints. This post is for you. And by "you," I mean, of course, Warren Buffet or The Sultan of Brunei.
Hennessey Venom GT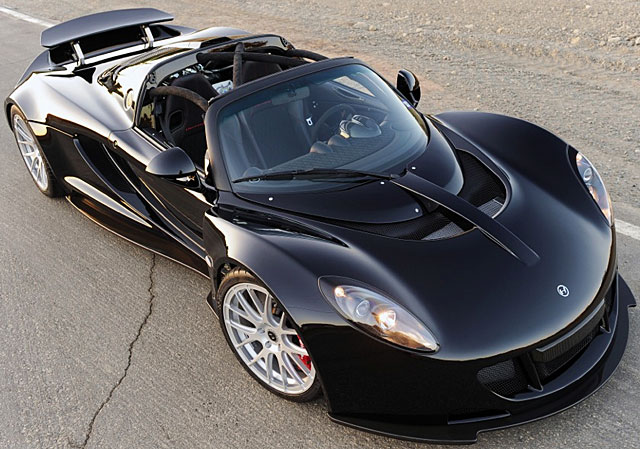 Forget 0-60. That's soooo 1960s. Forget 0-100. That's for wannabes. The new gold standard for vehicular excessiveness is 0-200, and the Venom GT – billed by its manufacturer as the world's fastest roadster – will bridge that gap in 15.3 seconds. By contrast, the zillion-dollar Bugatti Veyron, the previous King of the Over the Top Hill is, well, several seconds slower (depending on whether you believe Hennessey's website, or Bugatti's). Of course, one could make a good argument that for normal people (aka, women), a few seconds slower getting to 200 mph is a triviality not worth considering, but for the rest of us, it's major.
The Venom (what is it with the letter "V," by the way, that attracts nasty cars: Venom, Viper, Veyron, Visigoth? OK, I made that last one up, but I would totally be in the market for a pickup called the Visigoth.) has an engine system that allows you to choose your sentencing guidelines: Misdemeanor – 800 hp; Felony – 1,000 hp; Death Row – 1,244 hp. The latter setting works out to about 1 horsepower per 2.2 pounds of weight, which is truly insane for a four-wheeled vehicle.
Hennessey is reportedly making only five Venoms in 2013, so get your order in early. You'll still be behind Aerosmith's Steven Tyler, who requested a Venom in convertible form, and was willing to pay $1.1 million for the privilege of being the only person in the world to have one.
Pinarello Dogma 2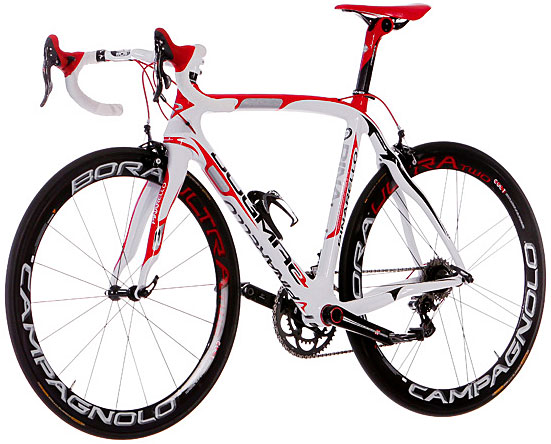 Shifting gears while remaining in the gear-shifting realm, the two-wheeled equivalent of the Venom might be Pinarello's Dogma 2, a $20,000 bike (when equipped with high-end components like Campy's Super Record electronic shifting package). Depending on what pedals you put on it, the bike weighs just a whisper over 15 pounds (yielding a HP/lbs ratio of…well, it depends on whether you're Bradley Wiggins or, um…yourself), which is flirting with the minimum allowable weight to compete in the Tour de France (~14.99 pounds). And, speaking of the TdF and Bradley Wiggins, he won it last year on this bike.
It does share a few traits with the Venom. Its primary frame material is carbon fiber, and its styling is guaranteed to distinguish it from your neighbor's Huffy/Pontiac Aztec. And it also represents an investment that's proportionately outrageous for those who can just barely afford one.
Also, both would fit in my garage. *hint, hint*