Despite the fact that only nine customers (out of 10 million orders) have reported problems with iPhone 6 bending, the alleged phenomenon has spawned numerous memes and generated its own Twitter hashtag, #bendgate.
Since the internet is never wrong about stuff like this, I immediately recognized that this is a world-class problem in desperate need of a world-class solution, and I wasted no time (OK, perhaps I wasted some time, but not a lot) in focusing my awesome engineering skills on bailing Apple out of this horrible pretend crisis.
I present for your consideration the ultimate iPhone rigidifying accessory, the iBeam.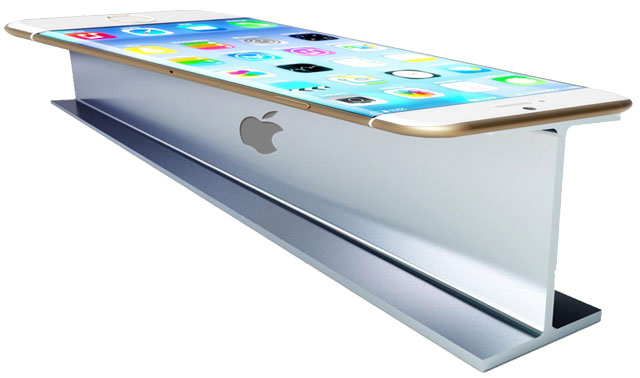 Simply affix the iBeam to your phone (you only take selfies with anyway, so you won't miss the camera on the back) and you're guaranteed* to never have to suffer the embarrassment of a floppy phone.
*Certain exclusions apply.