So, we're less than nine hours into the new year, and I already have to issue a correction to an earlier Gazette post. It was but two days ago — seems like a whole year, for some reason — that I bragged on "our" success in germinating a Texas Mountain Laurel (hereinafter "TML") seed. Like any proud parent would do, I even posted a photo of the treelet.
Welp. As it turns out, what we thought was a TML is actually a — wait for it — pecan tree. It seems that while the pot was outside, busily attempting to germinate the TML seed, a wily squirrel did its own planting…and it's obviously a better tree farmer than we are.
So, when life gives us lemons, what do we do? We turn the other cheek, and in addition to mixing metaphors, we endeavor to once again grow our own pecan pie from scratch. And I've learned from past mistakes — I'll never again eat "oysters" harvested from Lake LBJ, and I will build a protective cage over our pie seedling when the time inevitably comes for it to leave the nest.
Now, in our defense, we're not treeologists. This was a completely understandable mistake. I mean, just compare the leaves of the two species in the photo below…they're practically identical, at least from a DeVito/Schwarzenegger perspective.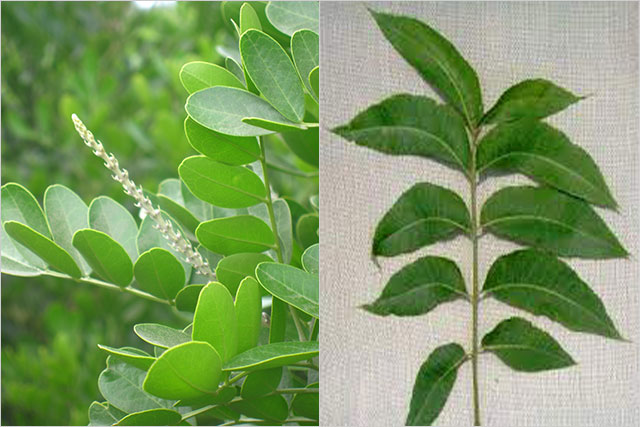 For the first time in years, we didn't make it to midnight in our own time zone on New Year's Eve. In fact, as soon as the Ohio State kicker shanked the field goal (you did watch that incredible game, didn't you?), we took a sip of really bad Prosecco — and that only because Debbie had some very old plastic champagne flutes that she wouldn't throw away until we had actually used them — and called it a night.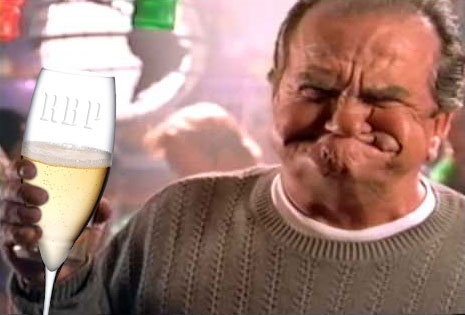 Our New Year's Day is a beautiful one, as we're heading for 82º under bright blue skies. It'll take more than bad bubbly or germination gaffes to make this year anything less than…promising. Let's shoot for that, shall we?