My friend LouAnn took her BMW coupe to the car wash today, and after paying and waiting in line for an hour (car washes in Midland are really busy, since hand washing at home is now illegal), she was told that her car's ground clearance was too low to go through.
Being the good guy that I am, I found a solution for her.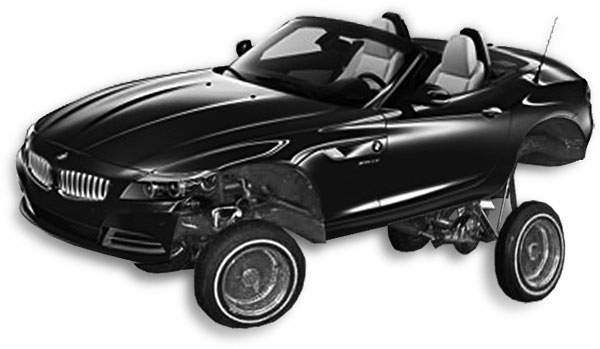 No need to thank me, LouAnn…that's just the way I roll. And, Norman, I understand the conversion kit can be installed in a couple of hours by a competent craftsman. I suspect that switching from front- to rear-wheel drive might be a bit challenging, but I'm sure you're up to it.